Questionnaire Programming
Programming (scripting) of questionnaires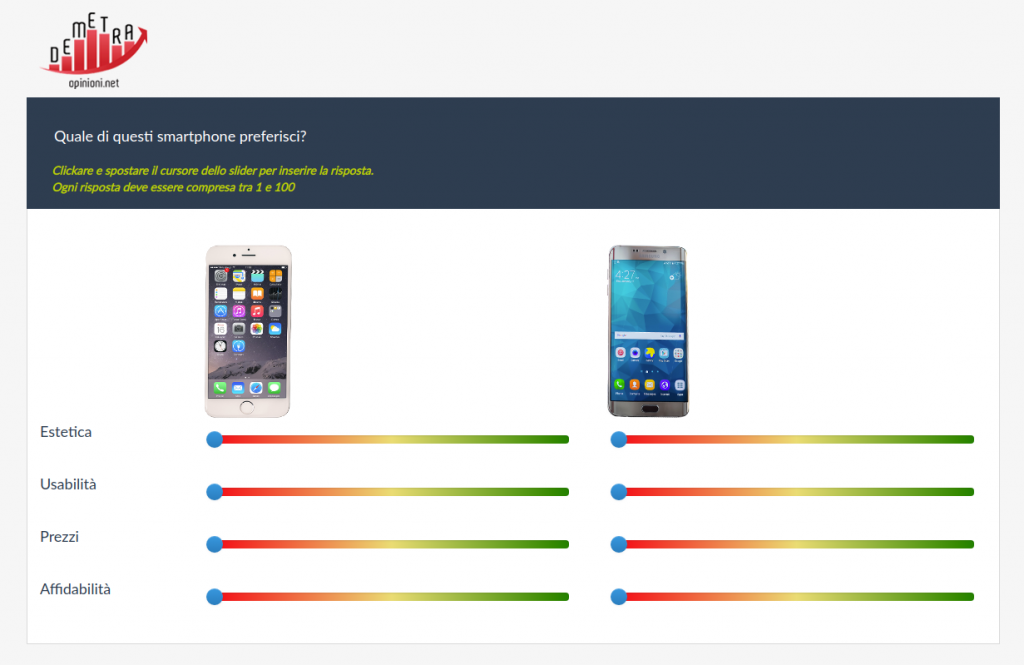 We carry out questionnaires programming (scripting) for online statistical surveys and market research with a high level of customization. In order to guarantee a high quality data collection online (CAWI), our techno-statisticians provide the advanced scripting services following the state of the art.
Generally the scripting service is already included in our standard service, which generally consists of data collection from the receipt of the questionnaire, in word format, to the delivery of the data file in excel or spss.
Want to collect data for your online surveys independently on your contact database, using professional scripting?
We offer professional scripting service and online hosting for your projects. You send us the questionnaire in word format and we computerize it, put it online and provide you with the link and access to the host for checking and downloading the data. You check if the survey is computerized correctly and consistently with your needs and if necessary we make the necessary adjustments.
If required, we also offer the service of downloading and sending data.
Making online questionnaires
Making an online questionnaire is a critical point for a professional market research. A questionnaire must be built taking into account the essential rules in the methodology (such as the wording). The process for creating the web questionnaire is as follows:
You send us the questionnaire in the format you prefer;
We program it using some languages ​​particularly suitable for the computerization of questionnaires;
The format of the questions and in general the computerization will follow the indications coming from the world of methodology;
You will be provided a form to manage the data file and a link to fill in the questionnaire.
To ensure a high quality of the collected data - and this is especially true for CAWI surveys - we apply advanced techniques and methodologies to detect the cheaters and exclude them from surveys. In addition to the normal consistency and path controls we perform:
Randomization of the order of questions on the page
Randomizations of tables by column and row
Adaptation of tables based on previous responses or responses from a database
Multiple checks on acquired information (always via questions already asked or from database)
Responsiveness of the questionnaires (PC, smartphone, tablet)
Setting minimum compilation times per page and timer display
Template customization (logos, colors, fonts)
Insertion of screenout and / or quota constraints
Want to learn more about online questionnaires, market surveys, market research and online research? Contact us via the contact form, we will be happy to help you.