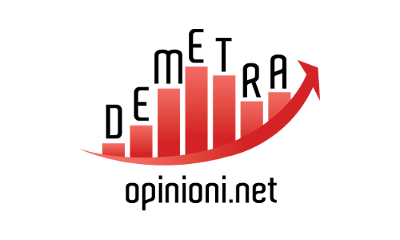 Demetra opinioni.net Srl - born in 1992, it specializes in collecting questionnaires and providing research services. In particular, we collect data in the manner CATI, CAWI, CAMI and Big Data on Social Media. We provide telephone surveys and data collection services to study centers and universities, customers for whom we have developed specific and dedicated operating methodologies.
Our primary focus is the development of data collection strategies that minimize errors due to the tools used. In particular, we try to reduce the errors due to the intervention of the operators in the sampling and survey phase, maximizing the effectiveness and efficiency of research.
Experience and specialization
We carry out statistical surveys both nationally and internationally for various commercial and non-commercial realities. Among our main customers there are also study centers and universities - customers for which we have developed specific and dedicated operating methodologies. Alongside the traditional CATI survey, since 2003 we have started to deal with CAWI surveys. Since 2009, however, we have started conducting surveys on mobile support (SMS and CAMI survey) and on online panels. Since September 2013, Limetable has been active, an online software for data processing integrated with the Limsurvey platform, entirely developed by Demetra Opinions.net.
Furthermore, in XNUMX we started developing the project Cloudresearch - a software for CATI surveys today used by research centers in Italy and abroad.
Our team is mainly composed of statistical and IT experts specialized in carrying out various types of research, with great experience in the sector.
Our Specializations:
Statistical surveys with the CATI, CAWI, CAMI methods and Mixed-Mode, both nationally and internationally.
Questionnaire computerization customized for CATI, CAWI, CAMI surveys and Mixed Mode;
Collection of questionnaires (compilations) on consumer panels in Italy and worldwide;
Possibility of reaching any public target of research;
Weight of collected data and delivery of data files.